UPCOMING EVENTS
The NADE Mid-Year Conference
Taking place in Baltimore, Maryland
February 22-24, 2018

For more information and other upcoming events, visit this link.
THE ADVOCATE
READ THE CURRENT ISSUE:
CONFERENCE 2017
FEATURING:
Nancy Berryhill
NADE Award Winners
Conference Photos
2017 CONFERENCE PHOTOS
---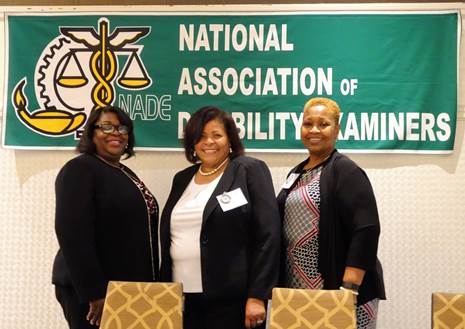 2017 Conference photos are available for purchase.
ORDER PHOTOS
SUPPORT NADE
---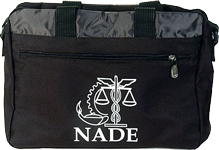 Order your NADE-branded merchandise today!
SHOP NOW
NADE VISION
The National Association of Disability Examiners is committed to continually achieve innovative methods for improving the disability programs incorporated under the Social Security Act, enhancing the disability profession for our members, and providing timely, effective, and quality public service. We fulfill this vision by formulating recommendations and perspectives, that are based on our diverse experiences, to our fellow members, the Social Security Administration, Congress, other interested stakeholders, and the public we serve. We strive to be proactive in how we express and offer practical and cost-effective solutions while ensuring quality disability determinations for the citizens of our country.